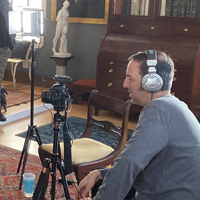 jason sherman
Director / PRODUCER
venise whitaker
producer
Award Winning filmmakers
We are no strangers to documentaries, in fact our last one The King's Highway won the Best Feature Documentary at the 2016 FirstGlance Film Festival, premiered at the Kimmel Center's Perelman Theater, streamed on WHYY, PBS, Verizon FiOS, Comcast Xfinity for the full 2017 season, and is now globally distributed by Indie Rights available anywhere digital movies can be seen.
We plan on putting as much work, effort, and marketing into this film when it is complete. Film festivals, movie premieres, digital distribution, and licensing deals. We want America to know about this topic, and are going to work as hard as we can to get this in front of as many people as possible to hopefully help reduce the amount of problems associated with poorly managed construction.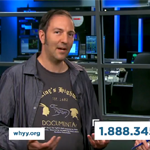 What Sets Us Apart
we are expert storytellers, artists, filmmakers, musicians, and community leaders.
We all love our city, we live here, we work here, and we want to support it. That's why we are the perfect team to make this film.
Having run several successful businesses over the past few decades, we are seasoned entrepreneurs who know how to do things the right way. It shows in our previous work, and will show again in this film.